Are you struggling to find candidates with the right quant experience and financial maths background?
DECODING YOUR NEEDS WITH THE DST QUANT PROFILING MODEL
You'll get the right candidates with the right financial maths skills, and the right quant experience, all without compromising the robustness of the hiring process.
Our unique Quant Profiling Model enables us to understand your needs and pinpoint the type of skills and strengths you're looking for.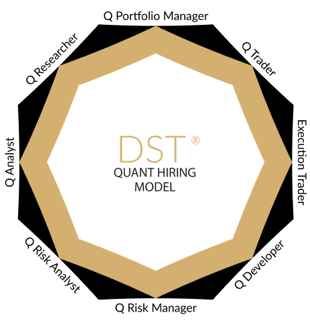 And what else makes us different?
An experienced QuantAnalyst from the European Central Bank has trained our recruiters.
They're well-versed in the intricate requirements and subtle nuances of this highly specialised sector.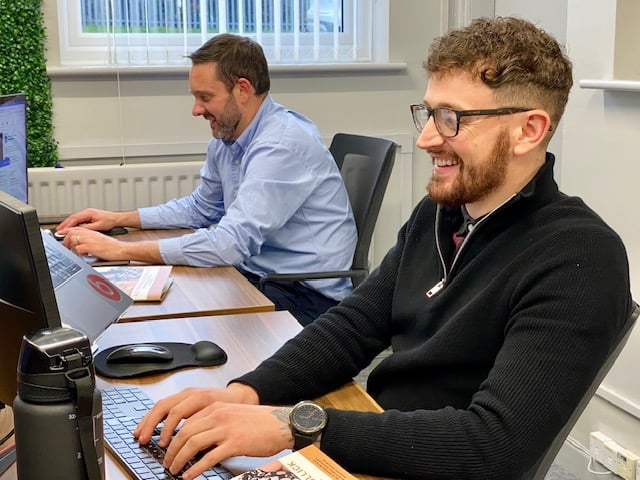 Tell us what you need and we'll contact you to book a discovery call.

We'll use our Quant Profiling model to identify what your ideal candidate looks like.

We'll take care of the rest to provide you with a rigorous shortlist of candidates.
START MAKING BETTER HIRES TODAY
Fill in the form to schedule a call
Recruiting Quant talent with the background and experience you need in financial mathematics is challenging in the current market.
Together with a Quant professional (who has a PhD in econometrics and 20 years of quant experience), we created this comprehensive guide that details precise job definitions for the key job roles that exist in Quant Analytics.
So you can confidently understand and recruit the right person for your quant role.
Download our free DST Quant Hiring Model guide here.
Not ready to hire? Read articles and insights from some of the industry's top experts and thought leaders in our AI special edition of The Data Scientist Magazine. Read now