Are you hiring AI and machine learning experts but don't know where to start with what skills and strengths you need?
Finding it a challenge to build your new AI team and don't know what the structure should look like?
From fierce competition for top talent to finding the diverse skill sets needed for specific projects, building a new AI team in the rapidly-evolving AI sector comes with a variety of challenges.
With the DST AI Profiler and our search and attraction methods, we will help you find and build a high-performing AI team using our expert recruitment specialists.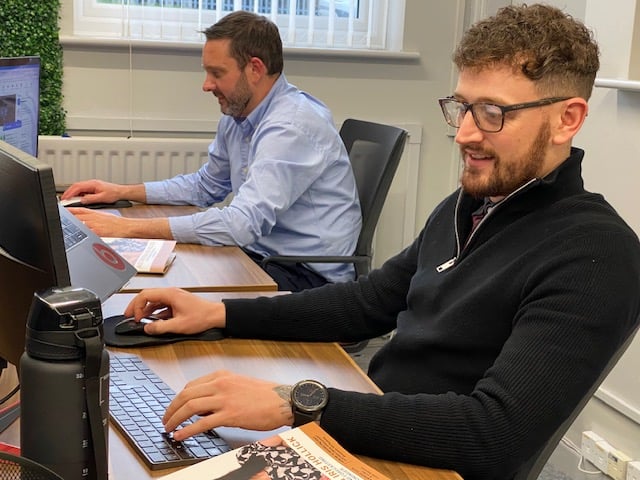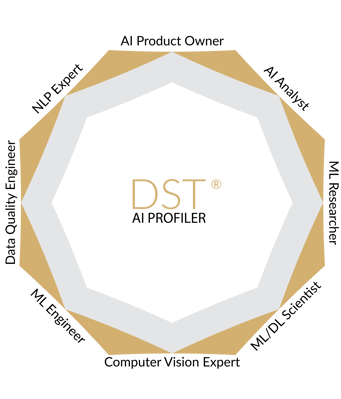 The DST AI Profiler Model helps you identify strengths and skills for each role to create the ideal hiring plan and roadmap.
With this information, you can hire the right leader and team to build your team and gain a competitive advantage.
GUARANTEES
We recruit for permanent and contractor/freelancer roles.
Looking for a permanent hire?
For your candidate to be successful, it takes more than three months to see their impact. This is why after you recruit an AI expert who is unsuitable or leaves within 12 months, we'll replace them for free.
Or looking for a contractor to plug gaps in your team?
We guarantee that in the first two weeks if your AI contractor isn't a fit, we will replace them immediately and won't bill you.

Tell us what you need and we'll contact you to book a discovery call.

We'll assess candidates against our AI Profiler model to ensure they match the skillset needed for your role.

You'll get a shortlist of candidates who match exactly what you're looking for.
START MAKING BETTER HIRES TODAY
Fill in the form to schedule a call
Not ready to hire? Read articles and insights from some of the industry's top experts and thought leaders in our AI special edition of The Data Scientist Magazine. Read now